Creative Artist and Music Marketing
Websites | Marketing | Promotional Graphics | Social Media | Branding
According to Luminate (the entertainment market monitor and insights provider that was once known as MRC Data and Nielsen Music), an average of 120,000 ISRCs (i.e. new music audio files) were added to music streaming services – across audio and video platforms – per day in Q1 2023.
That works out to a total of 10.08 million new tracks uploaded to the likes of Spotify, YouTube Music and other music streaming services in the first three months of the year alone, according to Luminate.
If the number of average daily new track uploads continues at the same rate of 120,000 per day for the rest of the year, by the end of 2023, over 43 million new tracks will have been uploaded to Spotify and other music streaming services this year.
That 120,000 track-per-day average is up from the 93,400 average tracks uploaded per day in all of 2022, according to Luminate.
Music is now more competitive than ever before.
Whether you're a Label, Broadcast Station, Management Group, Performing Artist, Producer, Band, or DJ, it is imperative for you to stand out with your music with unique imagery, artwork, marketing, and style.
Establishing a brand identity for your music is crucial. Brand Identity requires strategy since it will be the motivating factor for your music. You will need to know your core audience and target market, as well as how to best penetrate and be seen.
Marketcom's Music Marketing helps you create a stand-out, unique brand for your music with consistent and creative imagery to get you there and noticed.
Music Marketing  Services
Many musicians and labels with excellent content fail because they lack two fundamental elements that make them distinctive as artists: the capacity to connect with the appropriate audience and the possession of innovative music branding strategies.
We design distinctive graphics and logos for your music brand that are memorable and persuasive. With an appealing design that's simple to recall and recognize, your brand should be consistent across all platforms.
The public will see your brand's logo on social media, marketing materials, PR, t-shirts, and goods. We'll develop a brand you'll love and be pleased to show off to the world.
The art design of the music cover is to capture the identity of the music within. The artwork is typically the first thing we experience before we decide to dive into the music, and first impressions are everything in a highly competitive market.
We create bold and compelling music design artwork to get attention and noticed for listening and sales.
Your Music Artist website allow you to put all of your marketing materials in one place. Electronic Press Kits, Release Information, Blog, Social Media, Videos, Pictures, Bios, Fan Feedback. You can also sell music, merchandise, tickets directly off your website along with links to high visible profiled services and streaming.
Websites establish credibility and let people see who you are and what you provide from your own content. Websites provides ways venues, management, promotion agencies can contact you directly. We design incredible unique websites for your music brand with everything you need.
Social Media is very important to Music Artist Marketing Development, Exposure, Promotion.
By creating your unique social media community you can reach far more people than investing into advertising and Pay-Per-Click to gain interest.
Music Artists through social media can announce music appearances, live streams, TikTok, YouTube, Releases, Public Relations.
Let us help devise a consistent content strategy to boost and promote your music to your primary markets.
If you're looking for something fast and cheap… then Marketcom may not be your service… Websites, Social Media and Branding are serious for your business presentation… We ask our new clients to fill out a quick questionnaire so we know and can determine best course or marketing strategy…. without strategy on the web… marketing will fail and sit in cyberspace
Why Should I Choose Marketcom?
We provide unique services to small businesses that's hard to find… Our services are reliable and we stand by what we provide… We provide array of included services that allows you to run your business and not worry about website upkeep… We provide 24/7 Monitoring, Site Protections, Cloud Back-Ups… we won't throw you on the Internet and let you fend for yourself
What Is Marketcom's Experience?
We have a wealth of experience in services we supply . We are Certified in numerous Web Design, Development, UX/UI, ECommerce, SEO, Social Media, Consulting to name a few, and have extensive experience with small business enterprises
This of course depends on level of service your business needs… If any service tells you they can do your web and/or social media for "X" price without knowing everything involved, such as content, images, marketing message, SEO, your business brand, how you present your business… then you're entering into partnership that can end with what you may not envision… We take time to understand what YOU want to present, because, after all, it's your business out there… and you want marketing to be best possible for your brand
Do You Provide Guarantees?
Our work speaks for itself. All services from Marketcom requires a client review of satisfaction before work completion. In other words, our clients review their work from us frequently and completion is to their expectation. For more information, please see Service Policies.
Why Should I Trust Marketcom?
We seek long term business relations… We listen to what you want to accomplish and will develop strategy to reach goals… We use latest marketing techniques and you know every single step of what we provide for your business
How Do I Communicate with Marketcom?
We're easy to communicate with.. Simply send Support Ticket or Call… we'll answer
Best practices are what is required for any marketing to stand out… Strategies are unique to all business with developed unique way for the brand… testing, see what works, finding formulas that connects, then building upon those strategies for growth and reach
What Will I Need To Get Started
What we need is CONTENT… description of what your brand is, this has to come from the business… no one can write about your business the way owner and management can… it is not wise to hire or allow writers to describe your business… core description comes from you where marketing is then built around
Easy simply online payment options… simply click, enter invoice amount and done
Yes… all of the above service information can be overwhelming. But it is required to run successful music marketing. Gone are the days of just putting music out and hoping it connects. There's simply too much production coming out every week. If you don't stand out in some way, then you'll simply be washed out in tide like a stone thrown into ocean.
Let's talk about marketing that fits your needs… Something can always be devised to help your brand get more visibility and grow.
We're Happy To Answer Any Questions You May Have
What is Local SEO? Local SEO (Search Engine Optimization) is the process of improving search engine visibility for local businesses, primarily those
Read More »
SEO stands for "search engine optimization." In simple terms, SEO means the process of improving your website to increase its visibility in
Read More »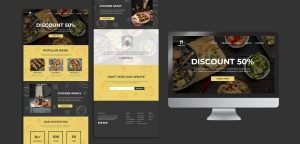 One Page websites are a great way to showcase the most important elements of your product or service in a concise and
Read More »